One of the most widespread environmental problems in an industrializing world, is heavy metal pollution. The exposure of the body to high concentrations of these elements constitutes a great health hazard. Today's methods of water purification have great costs and high environmental risk.While investigating the issue Emma, Alessandro, and Silvia have found out a cheaper alternative with also a lower ecological imprint. The idea here is to use spent coffee grounds as a substrate for adsorption of heavy metals from aqueous solution. Their studies have shown high percentages of adsorption in mono and multicomponent solutions.
This is how I came up with the idea for this project:
The idea of our project was born during a lesson on the major waste produced by industries. We did further research and discovered that different industries produce waste water containing heavy metals. referring to the principles of the circular economy we developed a method by using coffe grounds.
CONTACT WATERTANK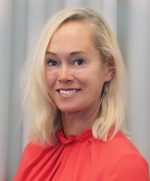 Ania Andersch
Programme manager