Hi, my name is Alessandro, I'm from Italy, I'm 17 years old. I study chemistry at Enrico Fermi High School in Mantua.
I'm a member of the ECO FILTER project.
During the last two years, we have developed a project with the purpose of utilizing coffee grounds as a substrate for the adsorption of heavy metals in wastewater.
Tell us what the water concern in your country is!
One of the most widespread environmental problems in the increasingly industrialized world, is heavy metal pollution. These metals cause serious problems in aquatic ecosystems and organisms, with impacts on human health due to bioaccumulation and biomagnification.
CONTACT WATERTANK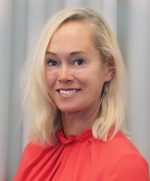 Ania Andersch
Programme manager