heading
There's nothing fantastic about bottles made out of single-use plastic – yet, they are everywhere! 11 million metric tons of plastic are dumped in the ocean every year, and 8 million tons of that number constitutes of single-use plastic bottles. The safeguarding of oceans starts on land – it starts with each one of us. This is the pivotal belief that My Water Bottle Project rests on. My Water Bottle Project is a gamified platform meticulously designed to discourage the use of single-use plastic water bottles and strengthen water security. The project is focused on the places which groom future change makers and global citizens – schools. It aims to embed a deep sense of responsibility in young minds and inspire them to take action. I trialled My Water Bottle Project at my school and the results showed an impressive decrease in single-use plastic water bottle usage, thus validating the fact that it is small actions taken at the individual level which will lead to huge, impactful, cumulative results.
This is how I came up with the idea for this project:
The premise of My Water Bottle Project is to start at the grassroot level and engage the young people in a way that appeals to them the most – using gamification and incentivization. The amalgamation of these two growing trends is the perfect route to awareness, education, and action.
CONTACT WATERTANK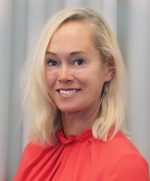 Ania Andersch
Programme manager
Documentation
My Water Bottle Project A gamified school program aimed to reduce single use plastic and strengthen water security by focusing on youth through a platform based on education and incentivization.