Hello! I am Iheanyi Favour Chisom from Nigeria. I am 18 years old. Currently, I am researching on how to proffer solutions to some environmental issues. My hobbies are; playing football, essay writing, science and technology activities, traveling and motivational speeches. I anticipate to study mechanical engineering.
I would like to make a positive footprint in the platform of science and technology and its enhancement that will last for generations.
Tell us what the water concern in your country is!
Access to safe water for consumption is deplorable in Nigeria. United Nations Children's Fund (UNICEF) in 2021 reported that over 86 percent of Nigerians lack access to safe drinking water.
CONTACT WATERTANK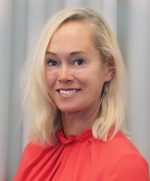 Ania Andersch
Programme manager