Nominations for Stockholm Water Prize 2024 are open
On 21 March, a day before World Water Day, it was announced that Dr Andrea Rinaldo, a world renowned hydrologist, is awarded the Stockholm Water Prize 2023 for his ground-breaking research on river networks, demonstrating their significance in the spread of solutes, aquatic species, and diseases. The announcement also marks the opening for nominations for Stockholm Water Prize 2024.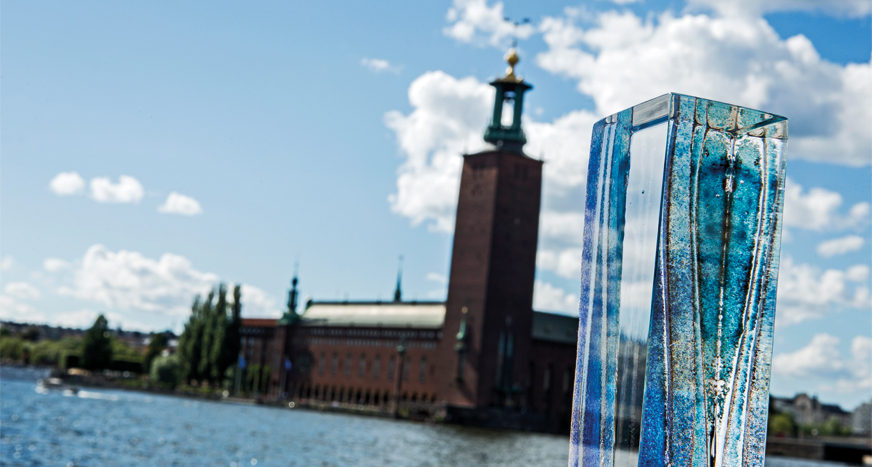 The Prize is awarded to a person or organization who contributes to the conservation and protection of water resources, and to the well-being of the planet and its inhabitants. All who have made extraordinary water-related achievements are eligible. Over the years, Stockholm Water Prize Laureates have represented a wide range of water-related activities, professions, and scientific disciplines from all over the world.
This diversity reflects the fact that our understanding of water has broadened over the years and the Stockholm Water Prize actively seeks to contribute to this expansion. SIWI strongly encourages the nomination of more women candidates and is committed to ensuring that the Prize awards knowledge from many geographical, professional, and scientific backgrounds.
Professor Deliang Chen, chairman of the Nominating Committee says: "We invite nominators to help us recognize outstanding achievements related to water. Such achievements come in many forms and so we welcome nominators to keep an open mind about the essence of what prominent water achievements are. It is also worth noting that Stockholm Water Prize is set to reflect the diversity of the water world, both in terms of who gets nominated and for what."
Anyone can submit a nomination for the Stockholm Water Prize, except for self-nominations and nominations by persons with direct professional or family ties to the candidate.
Nominate to Stockholm Water Prize
The Stockholm Water Prize recognizes people and organizations who have made outstanding contributions to the sustainable use and protection of the world's water resources.
Nominate