/
/
We need to tackle disaster risk reduction from source to sea
News
.
Oct 13, 2021
We need to tackle disaster risk reduction from source to sea
As climate change progresses, extreme weather events are becoming more frequent and slow onset changes such as sea level rise intensify.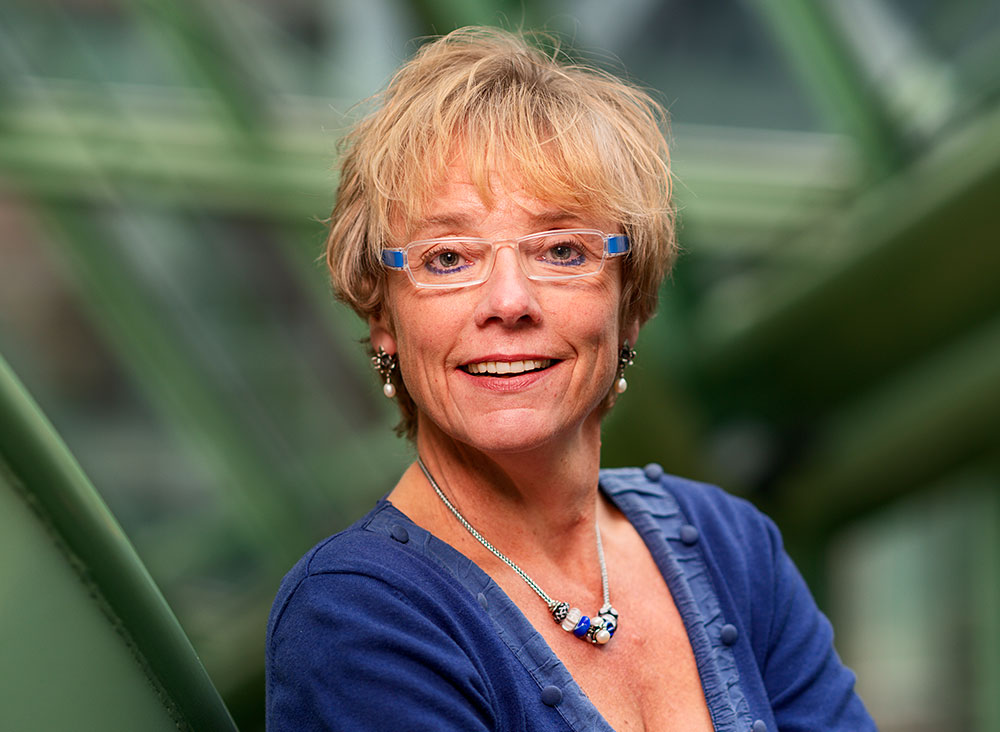 We spoke to Annemieke Nijhof, Managing Director of Deltares, for International Disaster Risk Reduction Day about the importance of a source-to-sea approach to meaningful climate action.
How can source-to-sea management increase climate resilience and reduce disaster risks for those living in deltas?
Throughout 2021, we have seen numerous extreme weather events around the world, including floods that affected my home country, the Netherlands, and our neighbouring countries with devastating impacts on lives and infrastructure. There is no doubt that floods and droughts are some of the most tangible consequences of the climate crisis. The toll on human wellbeing and economic costs is staggering. However, if we take action today climate hazards do not need to turn into disasters.
I cannot stress enough that our first priority should be to slow down global warming. Nevertheless, some urgent questions we need to ask are: How can we prepare better for this changing climate? How can we reduce our exposure, safeguard life and wellbeing, and reduce the vulnerability of people's livelihoods and the environment? These are complex challenges, which can only be tackled by working together, across borders and across the land-freshwater-coast-ocean continuum and understanding the connections between these ecosystems.
For example, sea-level rise will not solely affect coastal communities. The impact reaches far inland, by causing salt intrusion and consequently diminishing drinking water quality and agricultural production. But higher sea-levels along the coast can also compound hazardous events by preventing river discharge into the sea, and cause flooding upstream. We need a collective approach that aims to reduce fragmentation in governance, finance, management and other areas, and prepare ourselves for a changing world.
This year, the International Day for Disaster Risk Reduction focuses on the importance of international cooperation to support developing countries to reduce their disaster risk and disaster losses. How important is the source-to-sea approach when supporting developing countries with the challenges they face when reducing disaster risks?
We can meet the many challenges but only if we take a holistic source-to-sea approach to disaster risk reduction and engage with all actors, from on-the-ground practitioners to those at decision-making, governmental levels and co-operate internationally by sharing our knowledge and expertise.
I believe that we bear the responsibility to support, by all means, the adaptation challenge. I have observed that for many countries with a less developed knowledge infrastructure, societal coherence, financial means and decisive government there is only the bare minimum in place for what the challenge requires.
The complexity of climate-related challenges is multifaceted and touches upon the areas of influence of many different actors. Facing these challenges and implementing a source-to-sea approach, requires a new paradigm that engages all parts of society, harnessing their strengths and coordinating an orchestrated response. Governments should lead this approach, by collaborating across sector agencies on a broad spectrum of programs – from basin planning, to climate-smart agriculture, to floodplain management – and facilitating a whole-of-society approach working together in pursuit of resilience.
Deltares is an active partner of the Action Platform for Source-to-Sea Management. What value does the source-to-sea approach bring to your work on deltas and disaster risk reduction?
For Deltares the source-to-sea approach to managing deltas is at the core of our work. 'Enabling Delta Life' is what Deltares stands for. We apply our high-quality knowledge to facilitate innovative and sustainable solutions to global issues concerning the use and risks of water and the subsurface.
The source-to-sea approach highlights upstream-downstream connections, but also gaps in fragmented governance and management. The approach helps us to develop the strategies and actions we need for our projects in disaster risk reduction assessments and adaptation strategies around the world and helps bring governments, partners and communities together to reduce disaster risks in the future.
Looking forward, the Action Platform on Source to Sea Management recently published its 2021-2025 Strategy, how can Deltares contribute to achieving its goals?
We are dedicated to bringing our knowledge into action. Two of the strategic areas where Deltares can contribute to the 2021-2025 Strategy are in 'Growing understanding' and 'Taking action on the ground'. As an independent research institute for applied knowledge, we focus on increasing our understanding of the natural, social and governance system of deltas, by providing evidence-based facts and knowledge through research and applying our expertise for a more resilient disaster risk preparedness. This also means using our knowledge and sharing it, by raising awareness and building capacity and actions on the ground. Dare to share is our leading motto. Knowledge and insight come with responsibility. The Action Platform for Source-to-Sea Management provides an excellent opportunity to share our knowledge, learn from others and achieve more through collaborations with other Platform partners.