/
/
Water scarcity threatens food security for billions
News
.
Dec 01, 2020
Water scarcity threatens food security for billions
In a new report, the UN warns that billions of people risk hunger caused by escalating water scarcity. But the situation is not hopeless, according to Professor Anna Tengberg from SIWI who contributed to the report. Here she talks about what the world must do to stave off the threat.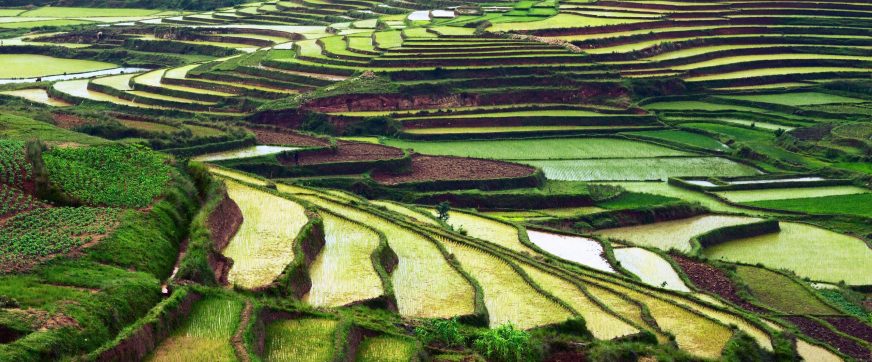 This year's State of Food and Agriculture report (SOFA) from the Food and Agriculture Organization of the United Nations (FAO) has received significant media attention for its dire warnings. FAO calls on governments to immediately address the growing water scarcity to avoid a food crisis.
SIWI's Anna Tengberg reviewed background information used in the report, especially papers analysing how rainfed agricultural systems can be intensified to sustainably increase food production and how to address land and soil degradation in rainfed systems.
Why is this report so important?
"According to the report, 3.2 billion people live in agricultural areas with high to very high water shortages or scarcity, of whom 1.2 billion people – roughly one-sixth of the world's population – live in severely water-constrained agricultural areas. Many of these areas are found in developing countries, with serious implications for food security.
These challenges have been exacerbated by climate change which has led to drought and less predictable access to water for agriculture and food production in many parts of the world. The climate crises must be addressed now before critical tipping points for rainfed agriculture induced by heat stress and water shortages have been reached."
What can be done to change the situation?
"The report points to missed opportunities due to a lack of focus on governance issues in rainfed areas. Policy and governance on water resources management for agriculture tends to remain focused on irrigation. This has resulted in limited investment and innovation when it comes to governance, policy, institutions, practices, and technologies supporting small-scale farmers in rainfed areas.
SIWI has worked on these issues for many years, for example in the Water and Landscape Governance project in Ethiopia and through the initiative TIARA, Transforming Investments in African Rainfed Agriculture. We are also working with multi-stakeholder platforms related to water, forest, food, and landscapes to create awareness of the need to integrate water resources considerations in management of landscapes, including agriculture, forest management, and value chains.
What is exciting is that there is the potential to considerably increase the productivity and resilience of rainfed systems to improve food and water security, but it demands long-term efforts to strengthen governance arrangements and attract investments."
So why is so little happening?
"A conclusion from the SOFA report is that we need better water governance. Strengthened governance for water and land management creates the conditions needed for sustainable scaling of rainfed systems. A solution which promises to keep people fed during drier seasons and in the face of the effects of the climate crisis.
But to achieve this, we need reform for greater policy coherence across sectors and within agriculture. This echoes the findings of the 2019 IPCC report on Climate Change and Land,  where I looked at barriers to scaling up of sustainable land management practices that generate multiple benefits, for example lead to sequestration of carbon as well as conservation of water. As in the SOFA report, governance and lack of coordination and collaboration across sectors and scales (local to national) was identified as a key barrier together with access to new technologies and investments.
SIWI's project in Ethiopia demonstrates the need for a multi-sectoral, and socially inclusive, approach to water governance. Several sectors are cooperating in the programme, including water, agriculture, and social development as well as environment and climate change."
Global water issues in your inbox
Stay up to date on SIWI's work and related topics from around the world.
Sign up to our newsletter