PROJECT: INTERNATIONAL POLICY

Water in climate mitigation
Water plays a much more important role in climate mitigation than previously believed. In the first-ever overview of current research, SIWI and partner organizations show how water-wise integrated approaches can help us design more effective climate strategies.
The report The essential drop to reach Net-Zero: Unpacking Freshwater's Role in Climate Change Mitigation, released in November 2022, is the result of a two-year research project where SIWI has joined forces with the Potsdam Institute for Climate Impact Research (PIK), the Stockholm Resilience Centre (SRC), Deutsche Gesellschaft für Internationale Zusammenarbeit (GIZ), and the United Nations Development Programme (UNDP).
The report – with contributions from over 40 experts – summarizes current research on the role of water in climate mitigation and should be essential reading for decision-makers. The first step towards effective climate policies is to understand the inextricable link between water and climate, assessing how different measures depend on access to water and the potential impact they could have on water. The report sets out to highlight solutions with high mitigation potential while also drawing attention to potential water risks. Another aim is to encourage more research by pointing out existing knowledge gaps.
The report takes a cross-sectoral and multidisciplinary approach, identifying priority risks and solutions across water and energy systems, as well as freshwater and land-based ecosystems. Hopefully, it can serve as a guide to planning, investment, and implementation that is both climate-smart and water-wise.
Landmark report
The role of water in climate mitigation is much greater than commonly understood. The report 'The essential drop to reach Net-Zero: Unpacking Freshwater's Role in Climate Change Mitigation' shows a new way of thinking about climate change that can lead to more effective solutions.
Explore the chapters
Key findings
The Water and Climate Mitigation report will be launched in 2022
Some initial findings will however be presented at the COP 26 climate conference in November 2021.
The most important finding of the report may be that the role of freshwater for climate mitigation is much greater than previously acknowledged. This was discussed in a session at World Water Week 2021 with representatives from the private sector.
The report will analyze both nature-based and technology-driven mitigation strategies
In nature-based mitigation, ecosystems act as carbon sinks, absorbing greenhouse gas emissions while maintaining or enhancing biodiversity. There can also be other co-benefits such as freshwater recharge, improved food security, protection against weather extremes and improved livelihoods.
Tech-driven solutions involve for example wastewater management and treatment, and circular systems of reusing and recycling water. Technical measures can protect, enhance and enable nature-based mitigation measures.
An important role of the report is to explore how water perspectives can be integrated into debates about major transformations taking place in for example energy and food production. Many emerging energy technologies are dependent on a steady flow of water in large quantities, which may be increasingly difficult to achieve in a more water scarce future. It is important to include water aspects in the original analysis of different energy solutions so that they are sustainable also in the long term.
The Water in Climate Mitigation project is a collaboration between several leading international organizations.
In addition to SIWI, the following institutions collaborate to improve the understanding of water for climate mitigation.
Water in Climate Mitigation Partners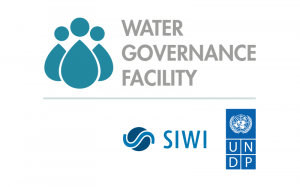 UNDP-SIWI Water Governance Facility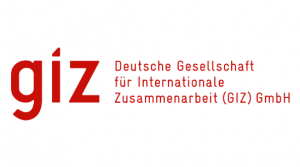 German Corporation for International Cooperation (GIZ)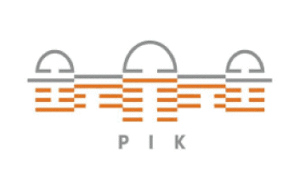 The Potsdam Institute for Climate Impact Research (PIK)

Stockholm Resilience Centre (SRC)
Water and climate
The climate crisis is essentially a water crisis. When we treat it as such, we get new tools to mitigate climate change and adapt to consequences that are unavoidable.
Explore this topic