Stockholm Water Front No 2, 2014
In this issue of Water Front, we offer both an interview with, and an opinion piece by the 2014 Stockholm Water Prize recipient Dr. John Briscoe.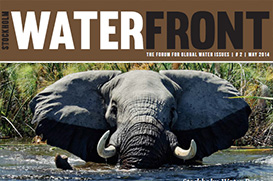 The 2014 Stockholm Water Prize links to several of the issues we hope to raise for discussion during World Water Week this year, such as dams and water pricing. We look forward to inspiring debates in Stockholm!
We will announce the winner of this year's Stockholm Industry Water Award, during the Africa Water Week last week of May. Stay tuned. In the Briefing section, you can read about the winners of the Swedish national competition that sends a contender to the Stockholm Junior Water Prize final during World Water Week.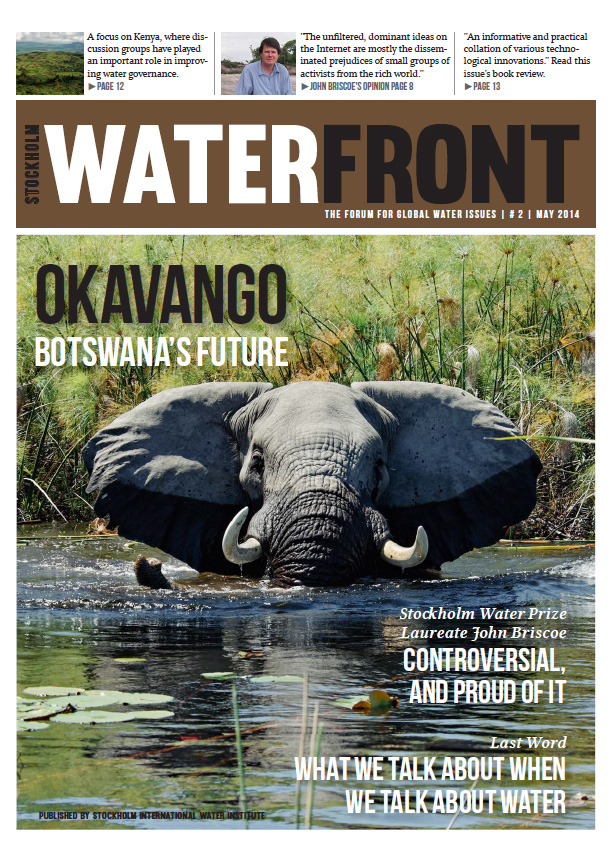 You may notice that something has changed about the magazine. With this issue, we launch a redesigned Stockholm Water Front, with a new format, a revamped look and what we hope is a clearer and more accessible structure. Please do get back to us with both criticism and praise!
And of course, we are busy preparing for World Water Week which starts on 31 August with a focus on energy and water. The preliminary programme has been published and the registration is open. Do not delay!