Stockholm WaterFront no 2, 2020
This issue of WaterFront is dedicated to of the greatest, yet most neglected threats to human existence: the depletion and contamination of groundwater. Read what the experts have to say about this often misunderstood part of the water cycle.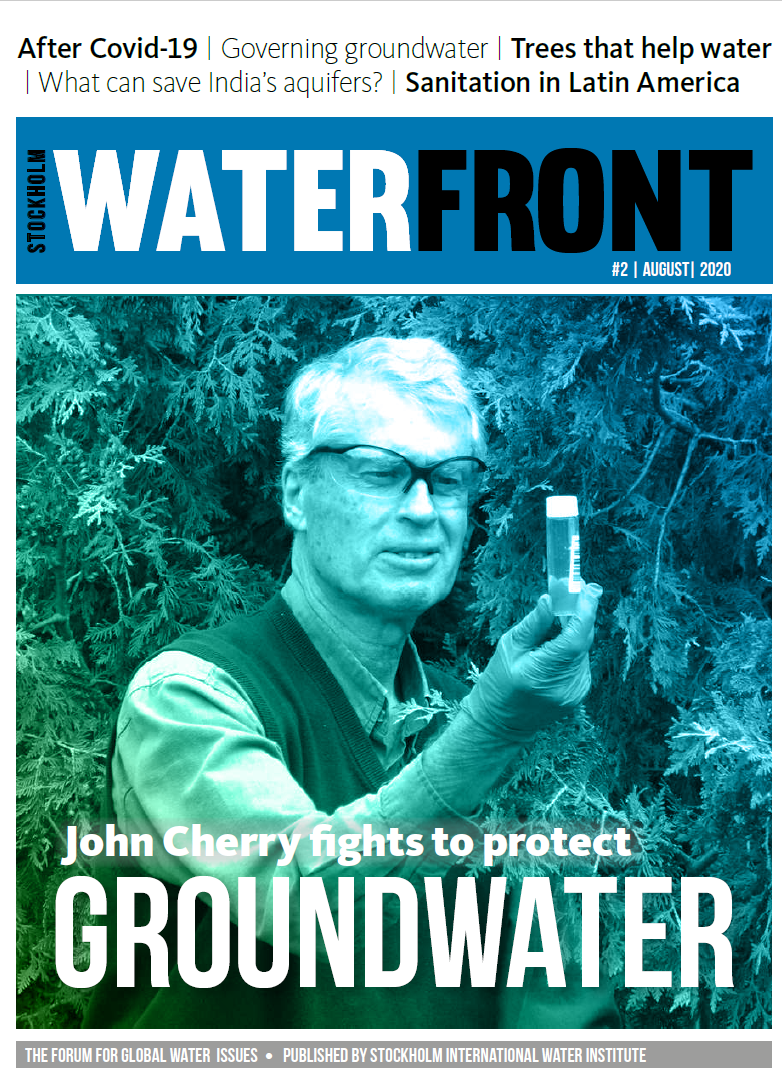 "Most people do not realise that the global water crisis is primarily about groundwater. Even most water experts tend to forget how surface water and groundwater are linked". The statement comes from Canadian groundwater champion Dr John Cherry. He is awarded the Stockholm Water Prize 2020 for his ground-breaking research on the water below us, and in an interview with WaterFront he details the acute threats against all of us through the degradation of groundwater resources.
We also learn about how India became the world's largest groundwater user, what problems this has led to and what it will take to break today's unsustainable habits. Other groundwater aspects discussed in this issue are the importance of groundwater governance, as described by SIWI's Jenny Grönwall, and the intimate and complex relationship between trees and groundwater.