This project is a simple solution that can help people who are in need of good water quality while only using natural ingredients.
Our Coffee-Clay Water Filter can remove dirt particles from the water and make it drinkable. The water we have successfully cleaned so far is from the Mekong River, rain water, municipality water, and underground water.
This is a project that we believe has great potential in addressing the issues of contaminated and dirty water by using a filter which is only made from readily available and low-cost ingredients such as coffee and clay.
This is how I came up with the idea for this project:
There was a massive flood in south of Laos, most of the infrastructure was destroyed including water purification plant. We did some research and found out that coffee and clay can be used for cleaning water.
CONTACT WATERTANK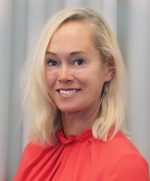 Ania Andersch
Programme manager