heading
PROJECT: GOVERNANCE, ADVOCACY AND LEADERSHIP IN WATER, SANITATION AND HYGIENE (GOAL WASH)

Cambodia
Enhancing for pro-poor Water, Sanitation and Hygiene (WASH) governance through improved decision-making and performance management.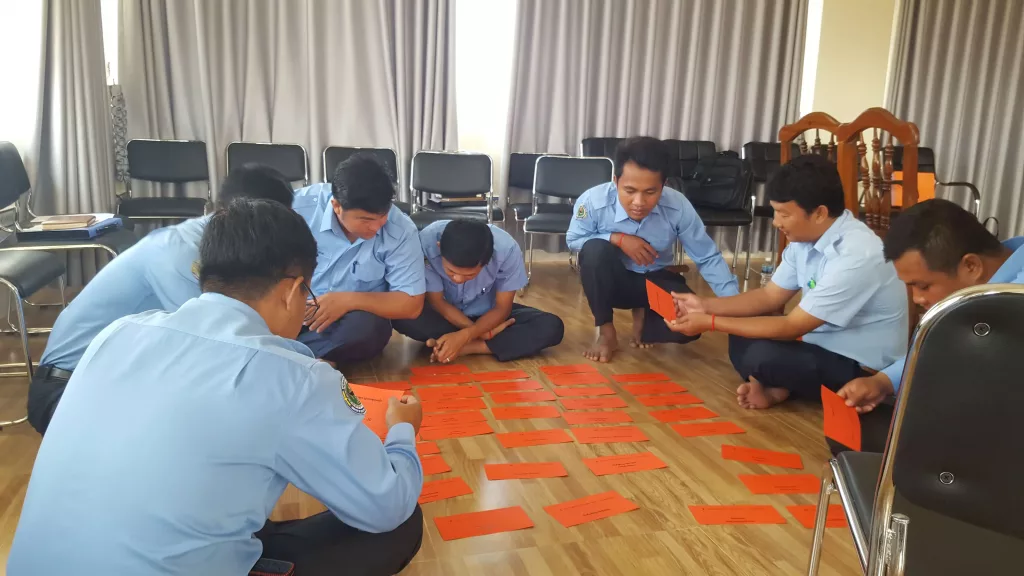 2009 - 2019. Now inactive
test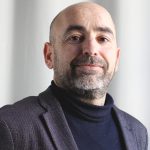 Alejandro Jiménez, PhD
Director
Water and Sanitation
Goal
Cambodia joined the GoAL WaSH Programme in 2015. The planned work includes development of a WaSH Governance Guide and other capacity building efforts, to strengthen management of the WaSH sector at the sub-national level. The programme is a joint collaboration between UNDP and UN-Habitat in the region.
Challenge

To meet the growing demands of water supply and sanitation in the context of population growth in Cambodia (at the rate of 4-4.5%) and accelerated urban migration, the current top-down approach in the sector needs be de-concentrated and, at a later stage, decentralized.

In order to achieve such reforms, significant capacity building at the commune, district and provincial levels with sufficient allocation of the resources is an urgent need.

Currently the capacity and understanding of WASH related issues and management are quite limited. In addition, there are limited resources of inadequate quality to manage WASH initiatives at sub-national levels.

The importance of de-centralization and de-concentration reforms is to bring decision-making down to the level where there is specific knowledge about the problems so as to make the management process more effective and efficient.

In particular the ownership of the WASH sector needs to be increasingly managed by sub-national governments because sustainability of WASH initiatives could only be sustained by increasing the capacity and ownership of the local governments.
Opportunity

Cambodia has a good legal and institutional foundation for developing good governance in the WASH sector at the sub-national levels, based on national policies and strategies.

This sets the direction to improve the quality of service delivery at the provincial, district and commune levels. However, implementation has been far from effective particularly at sub-national levels.
Strategy

The GoAL WaSH project intends to generate a framework to overcome the ineffectiveness in the WASH sector at sub-national levels by enhancing coordination and augmenting decision-making at the sub-national levels through the development of a governance guide and related capacity building efforts.

The WASH Governance Guide aims to empower sub-national levels to better manage the WASH sector. The strengthened sub-national governments will contribute to the nationally initiated decentralisation and deconcentration reforms process.
Achievements
The GoAL WaSH programme in Cambodia supported the development of WaSH governance guidelines, with activities commencing in 2016.
The project team produced a report on the need for institutional strengthening at sub-national level of the WaSH sector by conducting multi-stakeholder consultations. Two hundred participants from provincial, district, and commune councils and civil society in Kampong Cham, Kampong Thom, Pursat and Svay Rieng provinces provided information for the assessment.
Since the publications of the guidelines, project staff have trained government officials at national and provincial levels on how to implement them. In 2018, representatives from four provinces (including provincial, municipality, and Sangkat councillors) received training on WaSH institutional functions, WaSH challenges, and how to improve WaSH services at commune and village levels. In 2019, the project focused on strengthening capacity to implement WaSH guidelines among local water supply utilities and civil society organizations in the cities of Kampong Cham, Kampong Thom, Pursat, and Svay Rieng. The training included a component on integrity.
The next step was to pilot the WaSH guide at provincial, district, and commune levels and conduct a broad consultation with local authorities to ensure local ownership. Pilot studies were conducted in five communes and two districts in Kampot province. A 'training of trainers' course involving 250 participants generated further feedback, with comments relating mainly to how to make the guide simple and easy to understand.
A study visit to the Lao People's Democratic Republic (PDR) and Thailand created an ideal opportunity for seven officials from Cambodia to share regional experience on water governance issues.
Capacity-building activities on the WaSH guidelines were also directed at newly elected local authority officials in the target cities (Kampong Cham, Kampong Thom, Pursat, and Svay Rieng), with courses organized for 200 sub-national officials and 40 national government officials. These took the form of a 'training of trainers' course for provincial and district officials, with candidates then selected to provide cascade training to commune councillors. Feedback suggested that solid waste and wastewater management are the main issues prioritized by local officers in each city.
Capacity-strengthening was also provided for local private water supply utilities and civil society organizations in the target cities on the WaSH guidelines and integrity. Fifty representatives of 17 local private water utilities and ten from civil society organizations attended the training, drawn from four target provinces. This was the first time they had participated in broad WaSH training and it helped them to understand the context and the WaSH technologies.
As part of the WaSH governance guidelines pilots, UN-Habitat provided funding to expand the water pipe system, and conduct community awareness-raising and capacity building in a specific village.