PROJECT: GOVERNANCE, ADVOCACY AND LEADERSHIP IN WATER, SANITATION AND HYGIENE (GOAL WASH)

Mekong Regional
The project aims at enhancing quality and accountability in water utilities of the Mekong Region through the adoption of quality management systems of 12 water utilities in Cambodia, Laos and Vietnam.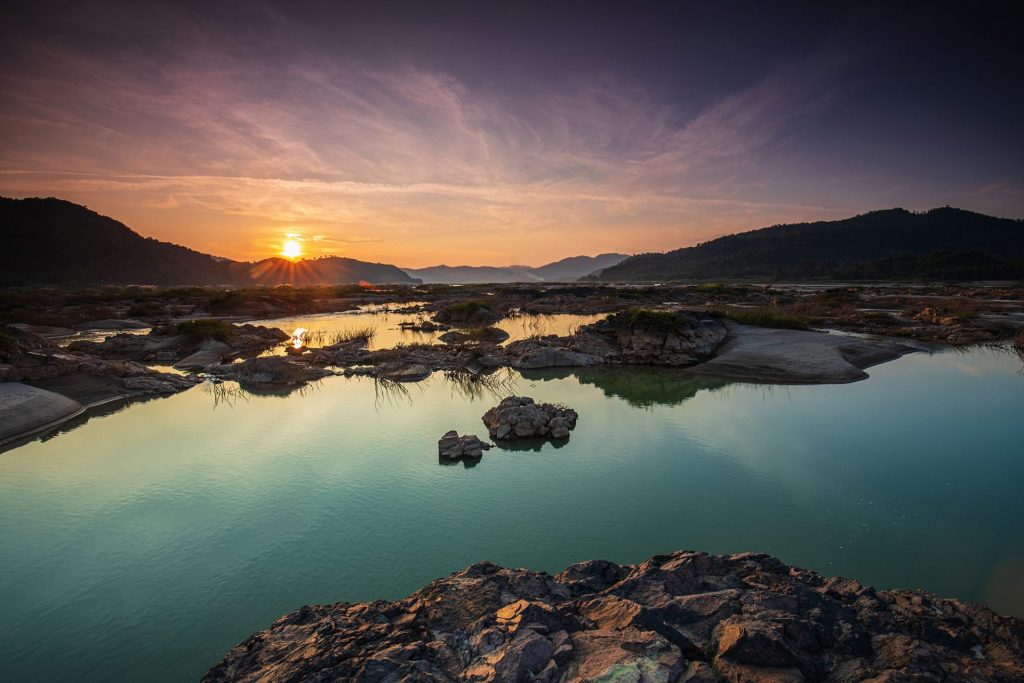 2009 - 2019. Now inactive
Various stakeholders in Laos PDR, Cambodia and Vietnam agree that top-down approaches in the sector should be de-concentrated, and at a later stage, decentralized. This is in order to successfully meet the growing demands for water supply and sanitation in the context of population growth in each of the three countries. The decentralization process is developing at different rates across Laos PDR, Cambodia and Vietnam. In order for these reforms to achieve the most effective outcome, significant capacity building efforts at commune, district and provincial levels are urgently needed. This is in addition to the allocation of sufficient resources.
Poverty in the urban areas of the Greater Mekong Sub-Region is most marked in Laos PDR, Cambodia and Vietnam, where it is experienced by 9-26 per cent of the urban population. New migrants arriving from rural areas make up much of this figure. Not only are they financially poor, but they have little or no access to water supply and other basic urban services, which adversely impacts on their health and productivity, thereby perpetuating their poverty.
UN-Habitat has gained significant experience in improving water and sanitation governance in Laos PDR. When considering the similar needs in Cambodia and Vietnam, upscaling to regional level will result in an efficacious use of resources to enhance water governance in the region and achieve development goals in the water sector.
Quality management systems are being introduced as part of enhancing transparency, accountability and equity and ensuring quality outputs. These systems will be introduced in line with ISO standards and water utilities will be entrusted with developing relevant Standard Operational Procedures.
Lessons learned throughout this process will be shared amongst the water utilities and other relevant stakeholders in order to increase good governance in the region. Following this phase of the programme, the aim of a subsequent phase will be ISO certification of the better performing utilities. Furthermore, country level trainings on water integrity and equity will be conducted for the involved water utilities.
Achievements
Following the training on quality management, two water supply utilities – Kampong Cham in Cambodia and Nam Papa State-owned Enterprise (NPSE) Attapeu in Lao PDR – were selected for ISO 9001 certification. Later that year, NPSE Attapeu was approved, becoming the first water utility in Lao PDR to gain ISO 9001.
The project developed quality management manuals to help utility staff understand the context, recognize the needs and expectations of interested parties, and determine the procedures and processes that should be incorporated. The manuals also set out a framework to guide utilities in adopting a focus on customers' needs, achieving operational effectiveness, maintaining efficiency standards, and engaging stakeholders, especially utility staff, to successfully implement the quality management system. The quality management manuals also helped to explain organizational structure and improve communication management.
Nine water utilities participated in the integrity training and all of them developed integrity action plans. Not all managed to fully implement their plans because of a lack of resources, but several utilities finalized implementation of the plans. For example, the water utility in Bolikhamsay in Lao PDR developed new recruitment guidelines and improved its customer management. This included installing a computer for the registration of customer complaints, and a telephone hotline number for the customer management team. Utility staff began interviewing customers to collect their views on the services, with interviews carried out in 13 villages. The water utility in Saravane, Lao PDR, improved water meter reading procedures by replacing old water meters, and started monthly monitoring and inspection of water meter readings.