This strategy sets the institute's direction for 2018-2021. It identifies the world's key water and development-related challenges, and it defines our strengths, goals and methods for meeting the challenges and achieving our mission.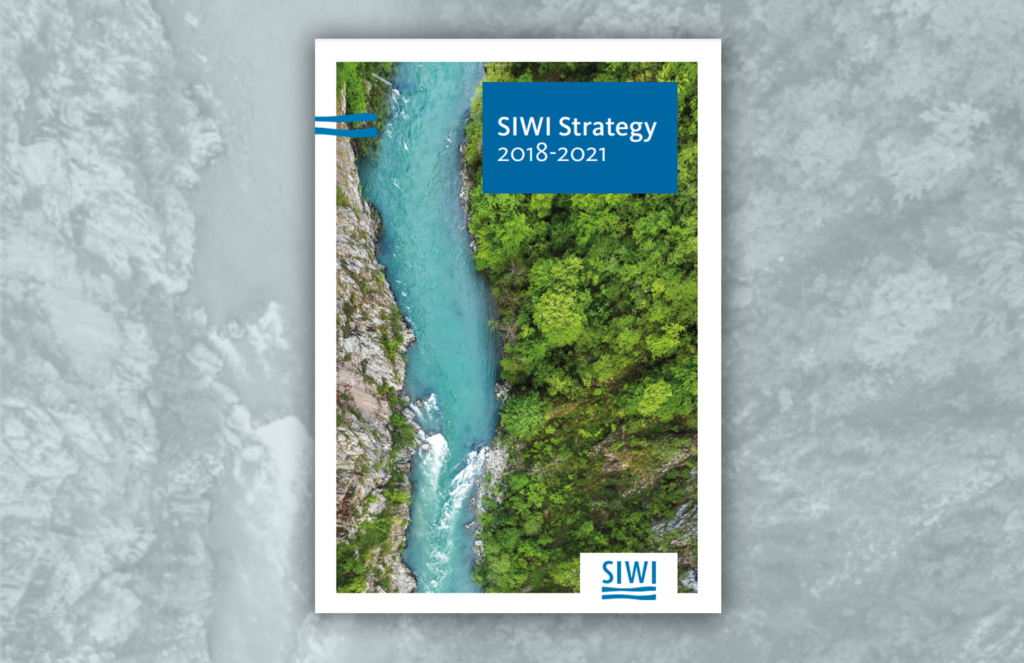 Executive Summary
The world is at a point where water crises and competition for water are no longer risks, but a reality for many. Increasing demand due to increasing income levels, population growth, and severe effects caused by climate change combine to put pressure on our most precious natural resource. Several societies, in low- and high-income countries, have experienced the impact and consequences of water stress. However, the effects of too much, too little, or too dirty water impact poorer sections of society the hardest. Some cities and countries are taking steps to adapt to a new normal that includes reduced availability of fresh water. But the challenges can seem monumental.
SIWI is a water institute that works to address these challenges.
Our vision is a Water Wise World – a world that recognizes the value of water and ensures that it is inclusively shared and used sustainably, equitably and efficiently for all.
We believe that the best way to tackle water crises, and help bring about lasting change – with the ultimate goal being the eradication of poverty – is to strengthen water governance among public and private actors alike: the political, social, economic and administrative systems and processes that influence water's use and management. Essentially, who gets what water, when and how, and who has the right to water and related services, and their benefits.
Our mission is to "Strengthen water governance for a just, prosperous and sustainable future". Our focus is on strengthening the governance of freshwater, globally, regionally, nationally, and locally. We host the world's premier annual water meeting, World Water Week, and we award the prestigious Stockholm Water Prize, under the patronage of the H.M. King Carl XVI Gustaf, and the Stockholm Junior Water Prize.
SIWI is a Swedish, independent, not-for-profit foundation. Our work is underpinned and guided by our core values: passion, integrity, inclusiveness, and quality.
We work in a spirit of independence and non-partisanship. Our convening power enables us to bring key actors together, and to act as a trusted facilitator in a wide variety of settings. We believe in partnering with other organizations to widen our reach, amplify our messages, and strengthen our impact.
During the 2018-2021 strategy period, we intend to influence decision-makers, directly and indirectly, by combining our convening power with our expertise in water governance, and by building dialogue, improving policies, and changing water governance practice.
Our priority areas will be:
Linking knowledge, policy and practice to strengthen water services delivery and water resources governance
Cooperation over shared waters
Swedish Water House
World Water Week
Stockholm Water Prize and Stockholm Junior Water Prize
Informing, influencing and supporting international policy agendas
Advancing water knowledge and influencing through communication.