PROJECT: UNDP-SIWI WATER GOVERNANCE FACILITY

Sanitation governance
Sanitation governance refers to the rules, roles and relations that make sanitation systems work (or not) – at what cost and for whom.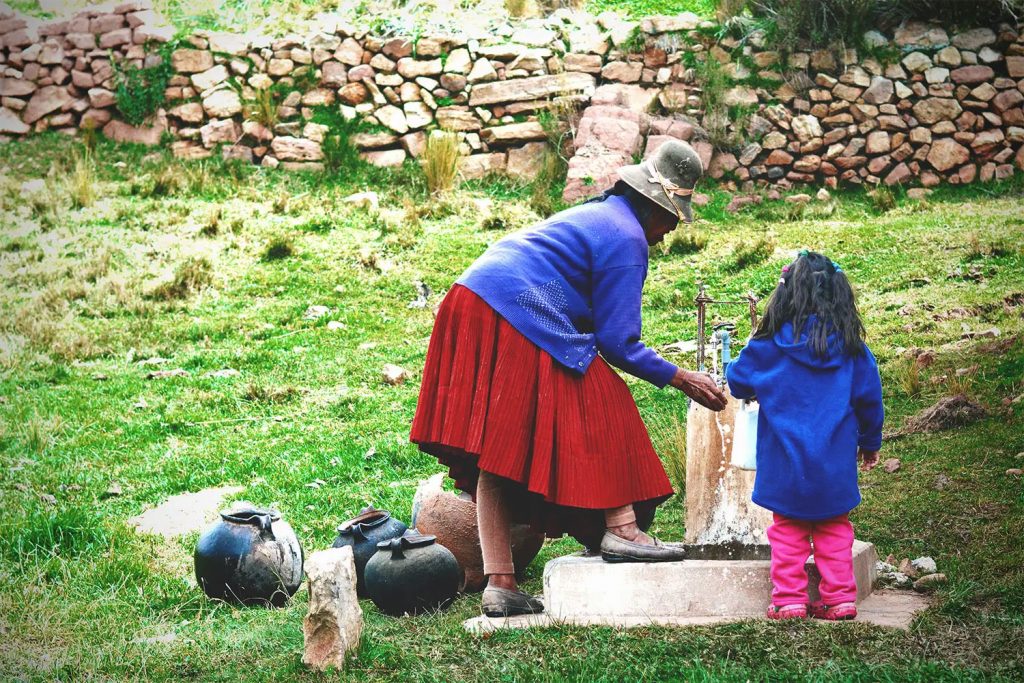 Rural and urban sanitation systems differ, as well as those in high- and low-income areas. The appropriate governance structure ensures that the selected technology and all parts of the system work sustainably in the given setting.
Goals
WGF strives to improve access to sanitation for all by way of improving governance related aspects, including:
Awareness-raising on the governance gaps in sanitation.
Research on the practical challenges for achieving sanitation services for all.
Support to policy and capacity development in sanitation through the UNDP GoAL WASH program in a number of countries (e.g. Paraguay and Niger)- Promotion of the 'intercultural approach' for water and sanitation services access among indigenous peoples.
Responsibilities in sanitation are fragmented between different sectors and line ministries. This increases the complexity in governance and the risk of administrative struggles: One ministry might be responsible for sewerage and construction aspects, another for housing construction regulation, yet another for hygiene and sanitation promotion and another for effluent controls.
Coordination is difficult, even when formal mechanisms are established. And even though responsibilities often overlap, the tendency has been for sanitation to be neglected.
Interest and funding for sanitation is increasing. Hopefully, this will bring greater status and recognition of those that carry out the daily work to maintain cleanliness in homes and institutions.
In fact, the lack of status of much of the work in sanitation is part of the problem.Governance in the sanitation sector is riddled with contradictions. For example, the ideal of the networked city has produced a situation with "sewerage" authorities that lack any sewers of significance to manage. Meanwhile, households' own on-site sanitation solutions may lack meaningful regulation and emptying services. Faecal sludge management is an area that requires additional attention in many urban areas.
The monitoring of developments in policy and governance issues is challenging. The UN-Water Global Analysis and Assessment of Sanitation and Drinking-Water regularly summarises the strengths and challenges in water, sanitation and hygiene (WASH) within and across countries. The Water Governance Facility contributes with data and data analyses.
The Water Governance Facility has engaged in discussions with development oriented actors in Sweden about sanitation and what can be done through development interventions, including Sida, the Stockholm Environment Institute (SEI), WaterAid Sweden and most recently the Swedish Water House which hosted a seminar on Sanitation Governance.