heading
How can water be used to address the world's major challenges such as the climate crisis, the protection of our planet and poverty? SIWI's International Policy team helps global leaders understand the importance of water and its potential to unlock powerful solutions.
In less than a decade, the world needs to urgently slash carbon emissions, reverse environmental degradation, and achieve the 17 Sustainable Development Goals. Progress has so far been limited. It is becoming increasingly clear that a new, and more holistic, approach is needed.
SIWI has long argued that we can only achieve the Sustainable Development Goals (SDGs) if we understand how each goal is dependent on the others and on healthy people and ecosystems. Freshwater is an important connector between the different SDGs and a good starting point for solutions that increase the resilience of both people and the planet.
By participating in international processes and meetings, SIWI raises awareness of the water dimensions of all the SDG targets as well as those of climate mitigation and adaptation. Together with a global network of partner organizations, SIWI sheds new light on how water-related solutions make it possible to successfully address several problems at the same time. This new approach can pave the way to the future we want.
Contact
engage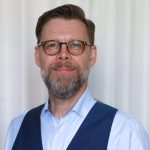 Thomas Rebermark
Director
Swedish Water House
The challenge

The window of opportunity to tackle climate change and environmental degradation is rapidly narrowing, with dramatic consequences for the implementation of all the Sustainable Development Goals (SDGs). The UN Secretary-General António Guterres has warned that "humanity is waging war on nature" and described this and growing inequalities as the main obstacles to achieving the SDGs. In the Sustainable Development Goals Report 2019 he emphasized how closely all the goals are interlinked and called on the act global community to act more coherently and decisively.

The case for this has only become stronger since then, with even more research pointing to how the impacts of climate change and degraded ecosystems jeopardize food security and access to water. The global COVID-19 pandemic has demonstrated the link between human health and environmental health, while reminding us of how crises always tend to disproportionately harm already vulnerable groups.

Yet, at least until now, governments have not managed to respond in an effective and integrated manner. One example is the trend in the Voluntary National Review reports that countries submit to describe how they work to achieve the SDGs. A 2019 independent assessment of the voluntary reviews showed that only one quarter of them even touched upon the linkages between different goals. It was especially discouraging to see a downward trend, with fewer and fewer countries aiming for policy coherence.

This means that countries continue to try to solve problems one by one even though we know that this approach will not be effective. Decision-makers lose valuable time and waste limited resources by failing to consider the interlinkages that science has made increasingly clear.

Things may however be starting to change. More governments and corporations are setting ambitious goals to reduce their carbon emissions as well as their impact on the natural world. SIWI helps different actors understand how these processes must be aligned and how restoring the water cycle is crucial to a more resilient future.

There are many inspiring examples across the world of how farmers, city planners, water utilities, energy producers and others have started working with nature instead of against it. In the process, they find solutions that reduce carbon emissions, prevent soil erosion, recharge water resources, and protect against extreme weather events.

SIWI encourages more sectors to become part of this journey and offers practical support. But obstacles exist such as lack of knowledge, lack of financing or obsolete practices that must be overcome. SIWI raises this perspective in different international processes to help the world change track. With a focus on freshwater aspects, we can identify solutions that address more than one problem simultaneously and create virtuous cycles.
Our approach

SIWI keeps track of progress on SDG targets as well as climate mitigation and adaptation. We participate in international processes and global meetings to advocate for a more holistic approach to climate action and development. In recent years, we have managed to make more actors understand the central role of water for both human and environmental well-being. The International Policy team continuously raises water perspectives in international processes. Water is crucial to achieving the goals of for example the 2030 Agenda, the Paris Agreement on climate change, the Addis Ababa Action Agenda, the Sendai Framework for Disaster Risk Reduction, and the New Urban Agenda.

SIWI offers expert advice to governments, multilateral institutions, and other actors on water-related solutions that address the climate crisis and all the 17 SDGs to create more resilient societies. Together with partners we generate new knowledge and turn it into effective policy.

Our approach rests on a few fundamental pillars:

Already marginalized groups are especially vulnerable to the impacts of the climate crisis and environmental degradation. SIWI's work is always characterized by a human rights-based approach, gender equality and youth empowerment.
Water governance must be inclusive to be effective, so that people can influence decisions and act as stewards of land and water. Indigenous peoples' knowledge offers invaluable understanding, alongside scientific research.
The actors with the most impact on water resources must also be at the table. The private sector can play an important role as enablers and accelerators.
We must protect and restore ecosystems in a manner that strengthens the resilience of both the natural world and human societies. Nature-based solutions must be used more broadly since they simultaneously strengthen Earth's support systems and help humans address numerous challenges. In addition to storing carbon, nature-based solutions can limit the effects of weather extremes, recharge water, limit soil erosion, and strengthen biodiversity.
Our impact

SIWI is one of very few actors who address water from environmental, social, and economic perspectives and this has given us a unique position that we use to influence the global agendas. During the development of the 2030 Agenda, SIWI lobbied successfully for a specific water goal to be included, SDG 6. We have at the same time worked actively to raise awareness of how crucial water is to all the 17 Sustainable Development Goals and to tackling climate change.

SIWI has long argued that the water-climate nexus must be at the heart of the climate debate and tried to ensure that water was mentioned in the 2015 Paris Agreement. Unfortunately, the international community was not ready for this at that time, but four years later SIWI helped ensure that water played a much more important role in the 2019 climate meeting COP 25.

To effectively address climate change, it is important to understand its impact on the water cycle, which opens for a whole range of solutions that are not yet sufficiently used. SIWI tirelessly raises this perspective, often together with other organizations such as Alliance for Global Water Adaptation, AGWA, where SIWI is one of the founders and a member of the board. SIWI and AGWA, alongside the International Union for the Conservation of Nature and the Carbon Disclosure Project, are focal points for water in the Marrakech Partnership for Global Climate Action, which is the UN Climate Convention's (UNFCCC) platform for non-State party stakeholders.

As part of the Marrakech process, SIWI has supported the UNFCCC secretariat and participated in various international meetings and processes. At the same time, SIWI works with individual countries to help them strengthen their national climate work by increasingly applying water-related solutions.

At the 2021 COP 26, SIWI participated actively to share new knowledge on the role of water for climate mitigation as well as adaptation. Thanks to SIWI's initiative there was also, for the very first time, a Water Pavilion to make it easy for various stakeholders in the water sector to meet and interact.
Follow SIWI to New York
On 22-24 March, the United Nations headquarters in New York will host a historic conference on freshwater. SIWI will play an active role to ensure that countries finally tackle the urgent water crisis and deliver on commitments already made.
Learn more about our positions and activities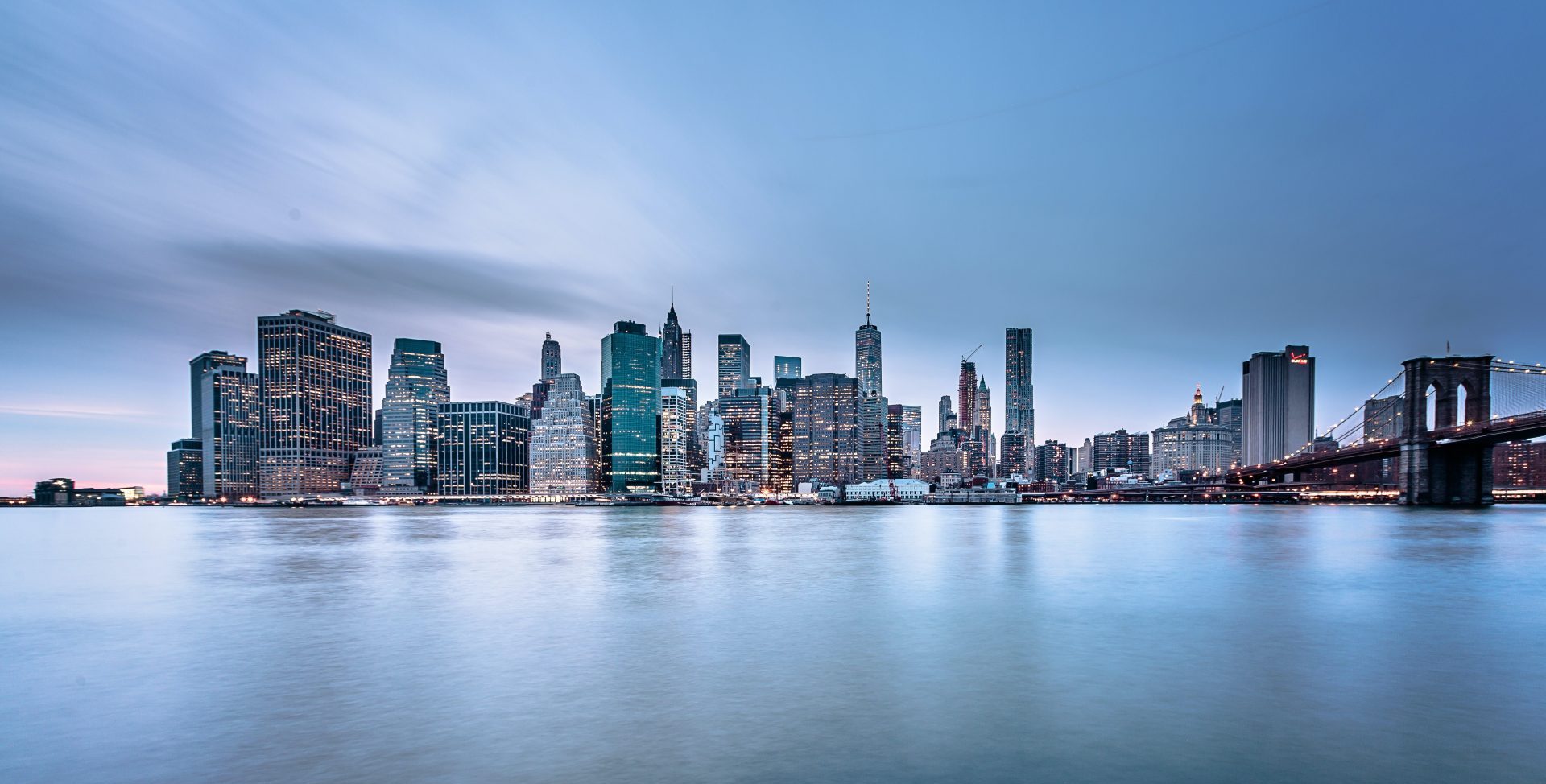 Photo by Chris Schippers / Pexels